Tangen Senter
Nesodden's longest and most beautiful shopping street
Light House has illuminated the entire Tangen Center, including specially made ones downlights.
Tangen Senter on Nesoddtangen refers to itself as «Nesodden's longest and most beautiful shopping street», and over 45 companies are located in the center. In the winter of 2021, they opened a new center section with shops and a restaurant.
Light House has provided lighting for the entire center.
Specially made downlights
Our product manager in Light House, tells among other things about tailoring and special adaptations.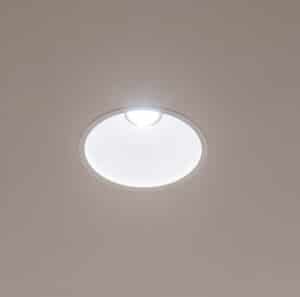 - For this project, we have developed special downlights with a deep light source. Partly so as not to dazzle, at the same time as this gives a more exclusive feel. Some specially made wall elements with LED lighting have also been delivered, says Rune.
Overall, the lighting solutions, including linear luminaires, connect old and new parts in the center and help to highlight the in / out areas.